plaintext-everything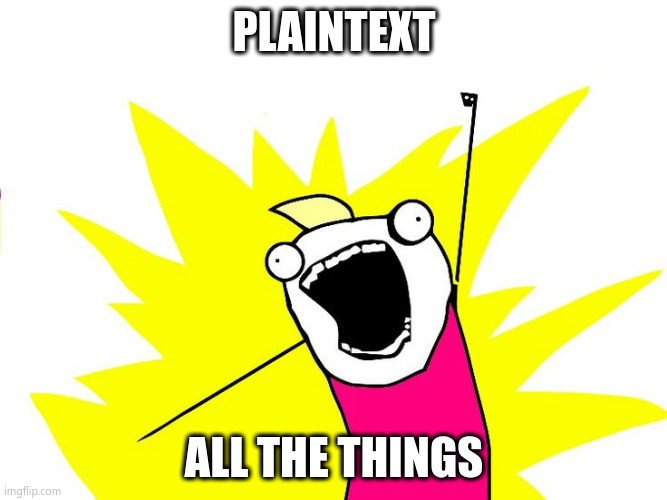 A curated list of awesome plain-text tools.
I like to keep everything under version control as plain-text. This is a list of utilities that allow you to do that. Unmaintained tools are striked out.
Note: * denotes that the linked item is not a library or tool, but an article or blog post.
DNS
Configuration
Terraform
Terraform lets you manage a lot of things in plain-text, including Cloud Assets, Databases, Networking, configuration for various Web services, your CI/CD configuration, and even your Google Calendar. A full list of providers is on the Terraform Registry.
Passwords
Dotfiles
Editors
Media
Encrypted Storage
Designers
Music
Database
Database Schema
Backups
Writing
Journaling
Todo
Food
Diagrams & Flowcharts
Visualization
Presentations
Finance
Tools that let you manage finances, but keep your books in plain-text.
Typesetting
Tools that let you create professional looking documents, but keep your books in plain-text.
Miscellaneous
Specification
Related
License